You can't pour from an empty cup.
Your health and wellness should be your top priority.
Take care of yourself first.
Heard them all before, ladies?
Instead of just spouting quotes at you, we want to give you actionable steps (just like we do for your goals inside our app!) to help you nurture yourself more.
* Do you put yourself and your needs at the bottom of the list all the time?
* Are you struggling to find time to take care of your needs?
* Do you need encouragement to know you're worth it?
We hear you and we see you. So, we want to help inspire you.
We've created a wonderful list of rituals and habits that you can start incorporating in your life right now. Some simple, some you have to plan ahead of time… but from this list, we encourage you to try something new and put yourself first for once.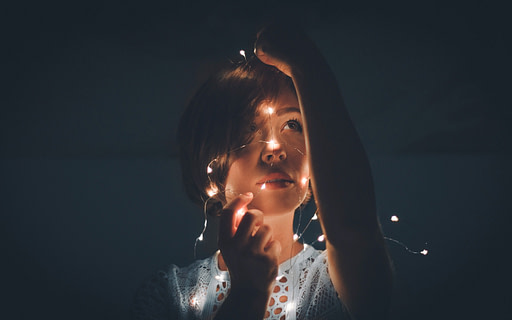 For your mind ✨
Write yourself a love letter
Do you love yourself? Can you love yourself? We think so!
The world is always ready to knock you down and remind you that you're not perfect the way you are. You need to lose some weight, your job's not good enough, you're not enough for your family.
But let's flip the script from what society says, and actually love ourselves just the way we are. Each morning, write down a few things you love and appreciate about you and you alone.
Unplug
Do. This. Daily.
You don't have to be ON all day every day. A daily digital cleanse is so important to keep yourself centered and present.
Take a nap
Sleep is beyond important for your health and wellbeing. So many of our issues can probably be linked to the lack of sleep we are actually getting in this hustle culture.
Take a nap. If you're not a nap person, get to bed earlier. Sleep affects everything. Our appetite, our mood, our blood pressure, our immune system, etc. It's such a priority when we are children. But we let it go by the wayside as adults. Rejuvenate with a little more ZZZZ's!
Listen to music
Music allows us to escape. It allows us to feel. It's that universal language that connects us all.
Listen to music while you work, while you exercise, in the car–anywhere! Allow it to bring out your emotions no matter what you are feeling.
For your body 🥰
Skincare routine
Good skincare is not only healthy for your body, but it can boost your self confidence and have you feeling refreshed.
You'll want to prioritize this routine in the mornings and evenings for best results. Using sunscreen, cleanser, and moisturizer daily is a great start! Research what products work best for you.
Dry brushing
Heard of it? This is the process of exfoliating and detoxifying your skin, as well as helping your lymphatic system. All with a coarsely bristled brush.
We highly recommend you do some research on your own to find out how to properly and effectively use this ritual in your daily life.
Lymphatic drainage massage
Speaking of your lymphatic system, a massage can help with this as well!
Drink Water
Boy, do many of us forget this simple, daily ritual! It helps your nutrition, your physical health, and your mental health.
So, start your day off right with a glass of water and feel good about nourishing your body.
A healthy kitchen 🥑
Smoothies
When you look at your meals and snacks throughout the day, are you really getting the proper nutrition?
Smoothies are a fun way to get the healthy vitamins and nutrients you need and there are so many combinations of flavors to choose from!
By all means, get creative with your fruits and veggies with an ice cold, healthy smoothie!
Healthy foods
As you make your grocery list, this time include healthy ingredients and snacks.
We all have the power to choose what we put into our bodies, so make the choice to nourish your body well throughout your day. We also know that sometimes your schedule doesn't allow for a home cooked meal.
But, when you have a healthy kitchen, you've made your choice that much easier.
Get nurtured by nature 🌿
Exercising / walking
Take the time to get outside and move your body. Whether that's a full blown exercise routine or just a simple walk around your neighborhood, connecting with nature gives you that energy and mood boost to get you through the day.
Watch the sunrise / sunset
Nature astounds us. Its power and beauty can be enveloping.
So take the time to watch the beauty in action by enjoying the sun rise in the mornings, or the evening sunsets. The colors alone will leave you in awe and appreciation for the world around us.
Lay under the stars
Peace. Twinkle. Starlight. Perspective. Contemplation.
Find that special place where the sky is perfectly in view and simply gaze.
Calming 🧘‍♀️
Meditate
One of the best habits to build right now is starting your day with a few minutes of meditation.
Lose the anxiety and stress, increase your patience, improve your creativity and learn to be truly present and zen-like.
A quick five-minute routine and a quiet place (inside or outside) can make such a big difference.
Yoga
The focus is self healing and creating harmony with your body and mind.
Allow yoga to incorporate a bit of meditation and focused breathing to rid yourself of all the stress that day-to-day life can bring.
Read
Reading can provide a quiet escape that helps calm your body and mind.
You deserve time to do what you enjoy.
Lavender bath
It's time to relax and breathe. Do this with a lovely bath that's perfect for you.
Lavender promotes calm, balance and healing. So grab your essential oils and epsom salt and sink into a mellow mood.
Journal
Improve your mood.
Reduce stress and anxiety.
Boost immunity.
Emotional wellness.
Heal faster.
Sleep better.

Did you know journaling had so many health benefits? Habitual journaling is even better!
The hygge lifestyle
The pursuit of everyday happiness. It's not just a saying, hygge is a lifestyle.
Hygge is a Danish way of life. Denmark is known as the happiest country in the world, and this way of life has since become popular internationally.
Furthermore, it's all about spending quality time with yourself and feeling cozy and content. Doesn't that sound amazing!?
Empowering ✊
Daily affirmations
Speaking words to yourself is powerful and positive. Here are 50 of our favorites!
Spend time alone
We all tend to avoid this because of how other people perceive it. When you go out to a restaurant by yourself, what are you worried about? What other people will think of you.
But time alone is essential to learning about yourself, reflecting, and exploring your goals for the future. Take yourself out on a date every once in a while!
Create everyday
When you create, you are immediately boosting your self confidence. But remember, not everything you create is going to be mind-blowing and special.
Above all, as you create, you are building the confidence to create more and you will make an impact.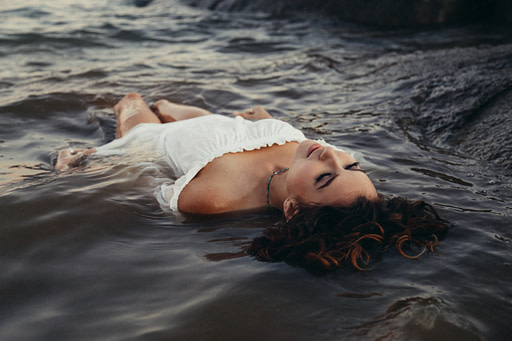 Therapy 💫
Flotation
Deep water. Deep relaxation.
When you enter a sensory deprivation tank you are taken into a world of relief and healing. Trust us, with flotation therapy, your mental and physical health will thank you.
Aroma
We're getting holistic!
Aromatherapy has been around for thousands of years by using plant extracts or essential oils to heal.
Some of the most popular essential oils for aromatherapy are lavender, ginger, lemon patchouli, and rose.
Infrared
Red light therapy, as they call it, focuses on the betterment of your skin's circulation.
It is said to promote healing, ease pain and reduce inflammation. There are many products that you can have in your own home in order to make this a habit.
---
Intrigued? Inspired?
Let us know what activities from this list you are going to take on!
Take a step into the right direction that ultimately leads to the best version of you.
Love,
The Breverie Team 💖