Can you believe it's already September!?
Time and the seasons of life just go by so quickly that we have to focus on enjoying the ride as we transition into a new season again.
And as you know, September brings on the fall season, back to school, and… the holidays!
So we wanted to make sure to give you a head start on your holiday gift planning in true Breverie style. Focusing on meaningful, unique, and impactful gifts rather than the same old, same old.
Ready to do the holidays Breverie style? Get ready to do some shopping, or save this blog post for future reference.
Fa la la la la… here we go!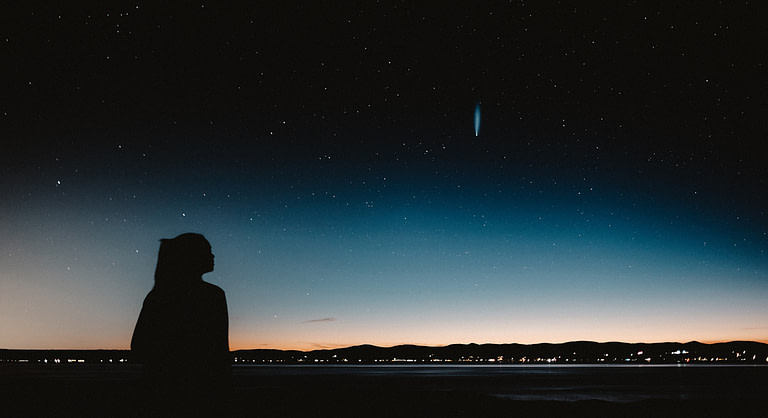 One for the stars 💫
Wanting to honor someone in a truly special way? Just look toward the night sky. The universe is so vast and beautiful, why not name a star after someone you love.
Star Registration offers 'Name a Star' packages that are out of this world. Not only will you be able to officially name a star after someone you love or would like to honor, but you'll receive a certificate, a celestial map of the star you named, and an app to help you calculate the position of said star.
Give someone their own "north star" for the holidays. ✨
Empowered writing ✍️
We believe in freely expressing your thoughts to help build your self awareness and create balance. Journaling provides all the benefits. JMB Living thinks so too.
Their JMB Living Journal Quarterly Subscription would be a great gift for someone who is yearning for a more authentic and intentional lifestyle.
So, not only are you giving your loved one the tool in which to achieve a new and more balanced lifestyle, but you are providing the motivation as well.
Didn't you know? Empowered writing is the new black!
Girl UP! 🕊️
Girls can change the world! Why not share that through a gift!?
The Girl Up campaign is one we can get behind because it focuses on gender equity worldwide. They provide the tools and training to girls so they can become leaders and ignite true change in our world for women.
Help spread the word about this fabulous organization with their Girl Up Jewelry Collection and give someone a piece of jewelry that reminds them to show their shine! 🌟
Flower Power 💐
Who doesn't love fresh flowers? Brighten someone's week with a Fresh Sends flower subscription!
You can choose to send a one-time bouquet or a subscription that shows up at your loved one's door every week, every 2 weeks, or every 4 weeks.
Fresh Sends is determined to make its customers feel seen, known, and loved and we can get behind that!
You could even buy this for yourself… we're just saying–a little self love goes a long way!
Distant no more 💖
Around the world, people experience distance from loved ones. Across town, across states, across the country.
If you're missing someone special because they're far away, the Long Distance Friendship Lamp would be the perfect gift to allow that connection to continue to shine.
This product became so popular during the pandemic and its popularity still holds. With the simple touch of your hand, you can create an ambient glow that emits to whatever lamp it's connected to – no matter the distance.
The colors, the glow, the sense of love–connect and be distant no more.
Wine down 🍇
Unbox. Uncork. Enjoy. That's Winc's game plan with their monthly hand-picked wine subscription.
Give the gift of wine this holiday season and let your loved one receive wines from all over the world that match their flavor palette, and come straight to their doorstep.
They even make their own wines to try!
Make sip happen. 🍷
Love notes 💌
Uncommon Goods has done it again! Connection. Mindfulness. Love. Positivity.
Remind someone to slow down and really bond with their loved ones through writing (not texting!).
Send them the Year of Connection. This gift package includes 52 cards and envelopes so your chosen recipient can write once a week to a friend or loved one of their choosing. Avoiding the digital atmosphere altogether.
It also comes with a journal so they can chronicle their yearlong process. How it made them feel, how they've evolved, the importance of their relationships, etc.
The power of writing in a meaningful gift package. Who knows, maybe you'll get one of those 52 cards in the upcoming year!
Plant a tree 🌳
Help the environment by planting a tree for someone.
The Trees Remember is a special organization that helps you plant a tree in someone's name in a U.S. National Forest! You have the option of memorial trees, celebration trees, or pet loss trees.
A tree is a symbol of life and growth. Share that with someone this holiday season by giving a living tribute to them and the environment.
Meaningful memories 📖
Storyworth is a company helping with preserving meaningful moments and memories.
They provide the questions, you provide the answers, and after a year you combine all of your thoughts and memories into a beautiful book.
This keepsake will be cherished for generations. Give someone the opportunity to capture their memories in such a purposeful way.
An apple a day… 🍎
What better gift than an Apple gift card for the gal pal in your life who is ready to follow her dreams. Ready to ignite her passions. Ready for magic through the Breverie app!
Help her create her impact with a gift toward the app that will help her take the leap and fearlessly pursue what's written on her heart.
Help her build the world she's always wanted! Be that extra push she needs.
---
We do hope that this gifting guide has inspired some new and unique ideas as you start your holiday shopping.
'Tis the season to not only give, but give back and create a meaningful impact on the world.
Make the holidays count.
Love,
The Breverie Team ❤️